Become an Exhibitor
Exhibition - 10-15 June 2018 at the Pennsylvania Convention Center in Philadelphia, PA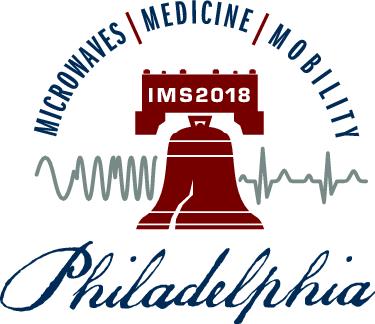 Join us as at IMS2018, featuring the world's largest microwave and RF industry trade show, plus technical sessions, workshops and panel sessions, MicroApps sessions, and the Exhibitor Workshops. The synergy of the exhibition in conjunction with the technical symposia makes IMS the leading international gathering for professionals buying and developing materials, devices, components, and subsystems, as well as design and simulation software and test/measurement equipment for products at RF, microwave, millimeter-wave, and THz frequencies.
Attendees come from over 50 countries and include senior management, engineering management, engineers, and R&D personnel from the private sector and government/military. Participating exhibitors will establish new US and international connections, present products directly to industry leaders, and stay on top of the latest advances in mm-wave, 5G, IoT, Internet of Space technologies, and Microwaves in Medicine. Reserve your booth for the IMS exhibition today.
ABOUT THE FACILITIES
The Pennsylvania Convention Center offers IMS2018 nearly 200,000 square feet of exhibit space. The Exhibition Management will carpet the aisles. There is easy access to electrical outlets and good loading facilities. All technical sessions will take place in close proximity to the exhibit area. 
QUICK LINKS TO EXHIBITOR INFORMATION
IMS2018 Exhibit Space Application
IMS2018 Sponsorship Opportunities
IMS2018 SIGHT Sponsorship Opportunities
IMS2018 Secondary Company Listing
IMS2019 EXHIBITOR INFORMATION
IMS2019 Floor Plan
IMS2019 Exhibit Space Application
IMS2019 Sponsorship Opportunities
TWO WAYS TO EXHIBIT AT IMS2018: EXHIBIT BOOTH SPACE OR EXHIBITOR KIOSKS
Exhibit Booth Space Information
Contact Stacy DiLallo for more information regarding the two options.
 
IMBioC Exhibits & Sponsorship's
Please click here for more information. Contact Stacy DiLallo for more information regarding IMBioC.
EXHIBIT HOURS
Exhibit hours have been scheduled to provide maximum interaction between conference attendees and exhibitor personnel:
Tuesday, 12 June
09:30 to 17:00
Wednesday, 13 June
Industry Hosted Reception
09:30 to 18:00
17:00 to 18:00
Thursday, 14 June
09:30 to 15:00
 
*Children under the age of 16 are not allowed on the show floor.
INDUSTRY WORKSHOPS
2-hour practical hands-on workshops in which companies can feature specific products and tools
Refereed by committee but presented by the exhibitors with AV and set-up included
Designed to enhance practical training for working engineers
No additional charge for exhibitors to participate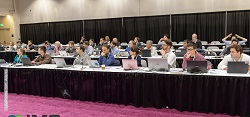 EXHIBIT MANAGER
IMS2018 has selected MP Associates, Inc. (MPA) as the registration and exhibit manager. MPA serves as the agent for the 2018 IEEE MTT-S International Microwave Symposium.
 
For questions or further information contact: 
Exhibits Department, MP Associates, Inc.
tel 303-530-4562
Email Exhibits Department