IEEE 5G Summit

CLICK HERE TO REGISTER FOR THE LIVESTREAM
Tuesday, 12 June 2018
Location: Pennsylvania Convention Center, Room 103ABC
Driven by emerging new applications and capabilities, technologies and systems for 5G and beyond are now presenting unique research and development opportunities to university and industry researchers. The IEEE Microwave Theory and Techniques Society (MTT-S) and the IEEE Communications Society (ComSoc) have been working together to organize a special joint 5G Summit at the 2018 MTT-S International Microwave Symposium (IMS2018), 12 June 2018, with expert speakers covering both the hardware/systems and networking/services aspects for the fifth-generation (5G) communication. As part of the 5G Summit series (details at www.5GSummit.org), this summit will provide a platform for leaders, innovators, and researchers from both industrial and academic communities to collaborate and exchange ideas regarding this emerging technology that may help drive the standards and enable rapid deployment.
5G Summit:
After the successful 2-day 5G Summit@IMS2017 in Honolulu, both MTT-S and ComSoc decided to work together again to collaborate and organize another 5G Summit during IMS2018 in Philadelphia. The 5G Summit at IMS2018 is part of a special collaboration that complements the MTT-S's "hardware and systems" focus with ComSoc's "networking and services" focus. To fully integrate this special 5G Summit into the Microwave Week 2018 program, the summit will be held on Tuesday, 12 June 2018. Attendees will be able to register for the 5G Summit using the IMS2018 registration site. The 5G Summit will be complemented by a 5G Demo Forum on the exhibition floor. The 5G Summit program will feature top experts from industry, academia, and government who will share knowledge and discuss strategies and solutions with summit attendees. 
5G Summit Speakers: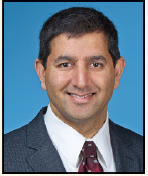 "Bringing the World Closer Together"
Jin Bains, Head of Connectivity, SCL, Facebook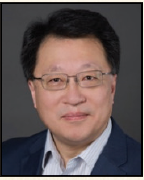 "AT&T Perspectives on 5G Services"
David Lu, Vice President, AT&T
Other featured presentations from Huawei, GM, Keysight, NI, Global  Foundries, MACOM as well as academia will include following topics:
Spectrum/Regulatory
Infrastructure/Trials, Applications
Technologies, Circuits, Systems
Design, Test & Measurement Challenges
Test-bed Services for 5G
Lunchtime Panel session on, "mmWave Radios in Smartphones: What they will look like in 2, 5, and 10 years"
Click here to view the complete 5G Summit agenda
Click here to view the 5G Speaker Photos and Bios
Click here to view the 5G Panel Speaker and Bios
Click here to view the 5G Interactive Theater Schedule
We look forward to seeing you at the 5G Summit in Philadelphia!
IMS2018 5G-Summit Team (Click here to view the 5G Summit Team Photos and Bios):
Debabani Choudhury (IMS/MTT-S) - Chair
Amarpal Khanna (IMS/MTT-S)
Joy Laskar (IMS/MTT-S)
Tim LaRocca (MTT-S/RFIC)
Stefano Pellerano (RFIC/MTT-S)
Doug Zuckerman (Comsoc)
Ashutosh Dutta (Comsoc) 
Elsie Vega (IEEE MCE, MTT-S)
Adam Greenberg (IEEE MCE, Comsoc)
Lee Wood (MPA) Exhibition, Sponsorships
Susie Horn (MPA) Exhibition, Sponsorships
Amanda Scacchitti (MPA), Marketing, Website
Janet O'Neil, 5G Demo
Philadelphia 5G-Summit Advisors:
Walid Ali Ahmad - RFIC2018 Chair 
Sridhar Kanamaluru - IMS2018 Chair 
Tim Lee - 5G Initiative/MTT-S 
Dylan Williams - Past President, MTT-S