New for IMS2017, the Three Minute Thesis (3MT®) Competition is designed for eligible students and young professionals, who indicated upon submission of a paper their desire to enter the competition and whose paper is accepted for either oral or interactive forum presentation. The 3MT® contestants will make a presentation of three minutes or less, supported only by one static slide, in a language appropriate to a non-specialist audience.
"I love science and technology because together they help us understand our world and give us the tools to make it better. I'm an early adopter and love to try the newest gadgets and tools, and even though most of them don't turn out to be breakout successes, all of them bring a new perspective and approach to solving a problem or meeting a need. I'm excited by the 3MT competition, which reminds me of pitch competitions in the startup world. In my view, science communication can't be an afterthought, it should be an integral part of the work of scientists. Great science needs to be communicated in a compelling way, and people need to see how research and innovation can impact their day-to-day lives. 3MT is an opportunity for talented researchers to demonstrate that they can connect with more than other scientists, but also with the broader community that might benefit from their work."—Ryan Ozawa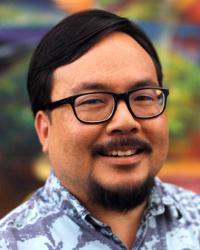 Ryan Ozawa (@hawaii) is the Master of Ceremonies for the IMS2017 3MT® Competition. He has been focused on building connections and communities through technology since the days before the web. He and Burt Lum co-host Bytemarks Café, @Bytemarks, on Hawai'i Public Radio and the Geek Beat on Hawai'i News Now.
---
"I am excited to learn how the competitors will take their high tech, complex research and summarize it succinctly to an idea that I can understand.  Engaging presentations often includes presenters who are prepared, can simplify, have eye contact and not only show knowledge for their presentation, but enthusiasm. Technical language and run-on, long-winded talks often lose the audience—especially if the audience does not have any background in the area. Successful presentations are delivered in a conversational manner, rather than in lecture format. It takes practice to have the ability to take technical information and make it sound like every day conversation."—Myhraliza Aala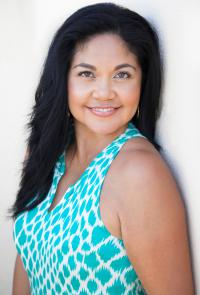 Myhraliza Aala is a member of the panel of five judges for the IMS2017 3MT® Competition. She is a higher education administrator by trade. Her work is grounded in leadership development and intercultural communication. She currently serves as the STEM Marketing Public Affairs Officer for the College of Engineering at the University of Hawai'i at Mānoa.
---
"I look for enthusiasm in the presenter and relevance in the presentation. I want to see concrete examples or creative analogies that make complex concepts or processes tangible. I want to see confidence without arrogance. I am always fascinated by how things work, but what's really exciting is seeing how technologies can be put to work to improve people's lives or environments in significant ways. In the 3MT, I hope to see young people whose knowledge and ability to communicate will build support for science-based public policy."—Cheryl Ernst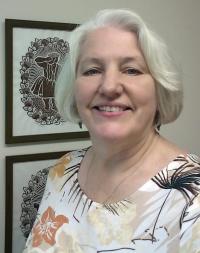 Cheryl Ernst is a member of the panel of five judges for the IMS2017 3MT® Competition. She is a public information officer with the University of Hawai'i at Mānoa's College of Tropical Agriculture and Human Resources and supports graduate students in STEM disciplines as a board member of ARCS Foundation, Inc.